INTRODUCTION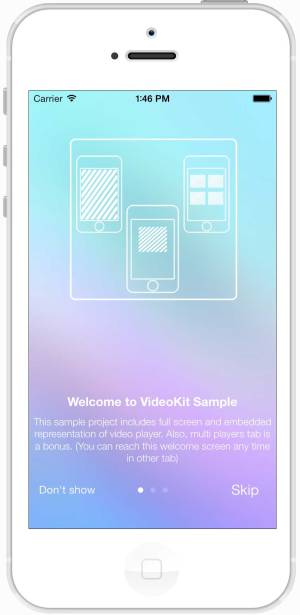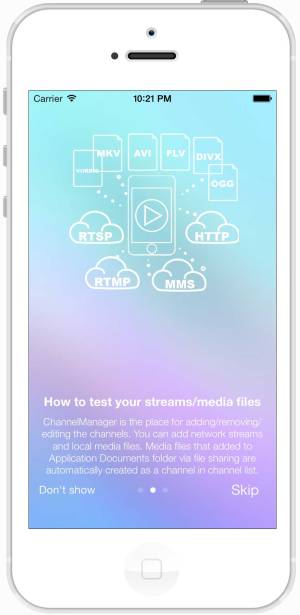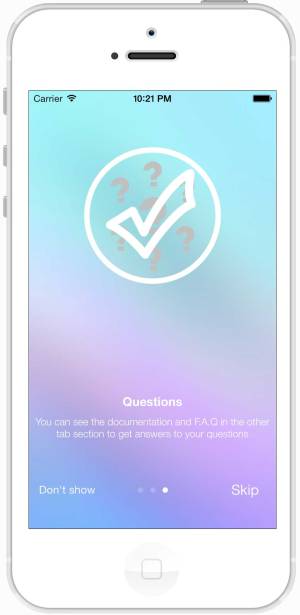 VIDEO/STREAM SCREENS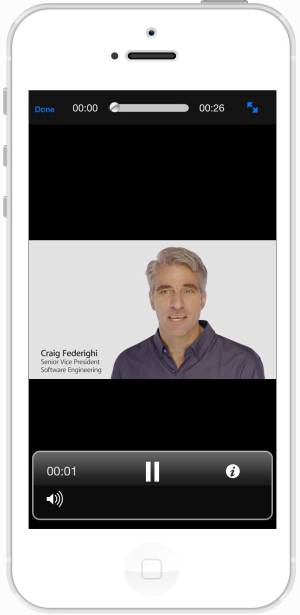 FullScreen
Shows your streams/videos in fullscreen for both iPhone and iPad devices.
Embedded
Just give a frame to VideoKit, video screen will be fit there perfectly with control elements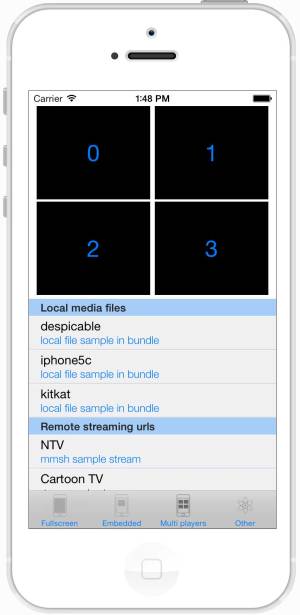 Is one not enough?
Add another, still not enough ? Add more …
LOCAL/REMOTE VIDEO FILES, LIVE STREAMS, IPCAMS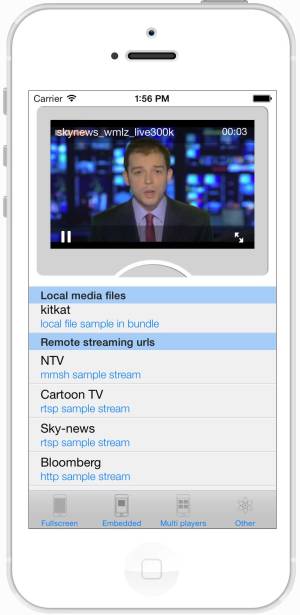 Live Streams
Supports most popular stream formats & protocols, such as RTSP, MMS, RTMP, HTTP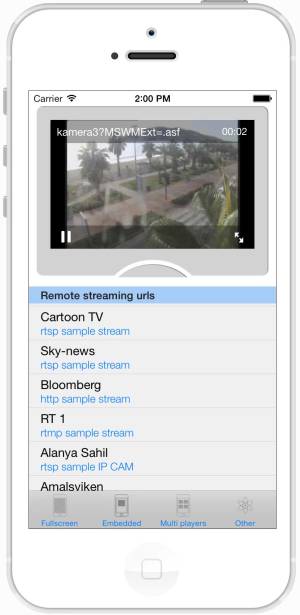 IP CAMS
Supports RTSP protocol with H264 Codec and MJPEG format which are the most popular streaming ways in IP Cam world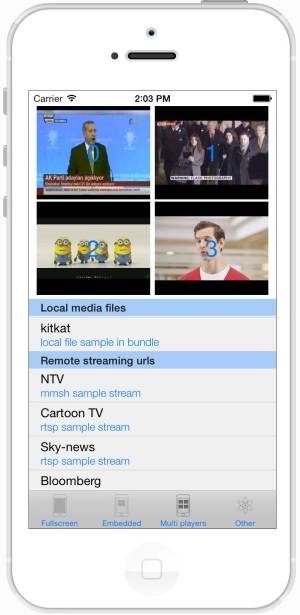 All together, really possible ?
YES! Top-left and top right play live streams, at the same time below ones play local video files
RECORDING & SCREENSHOTS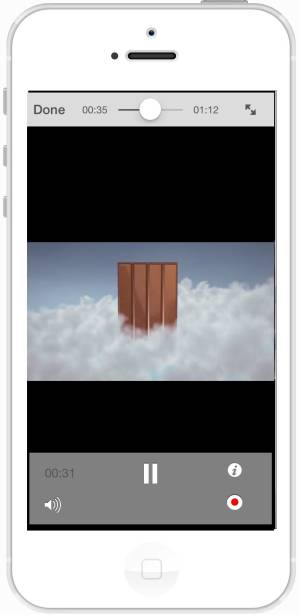 Recording Feature
With recording feature you can record video while streaming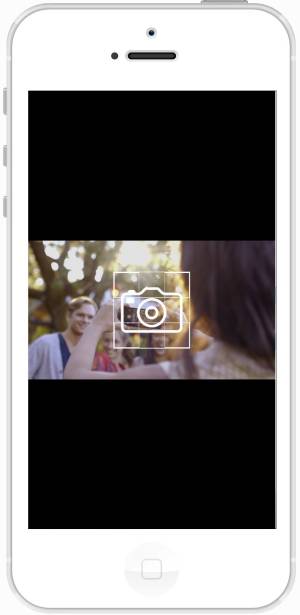 Screenshots
Take screenshots while streaming video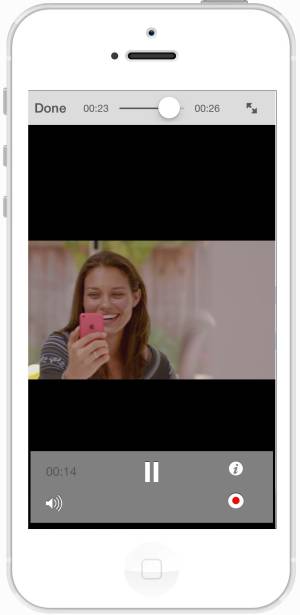 Remote and local file support
You can record and take screenshots from local and remote video files
Binary App License does not include recording feature
LANDSCAPE SUPPORT ?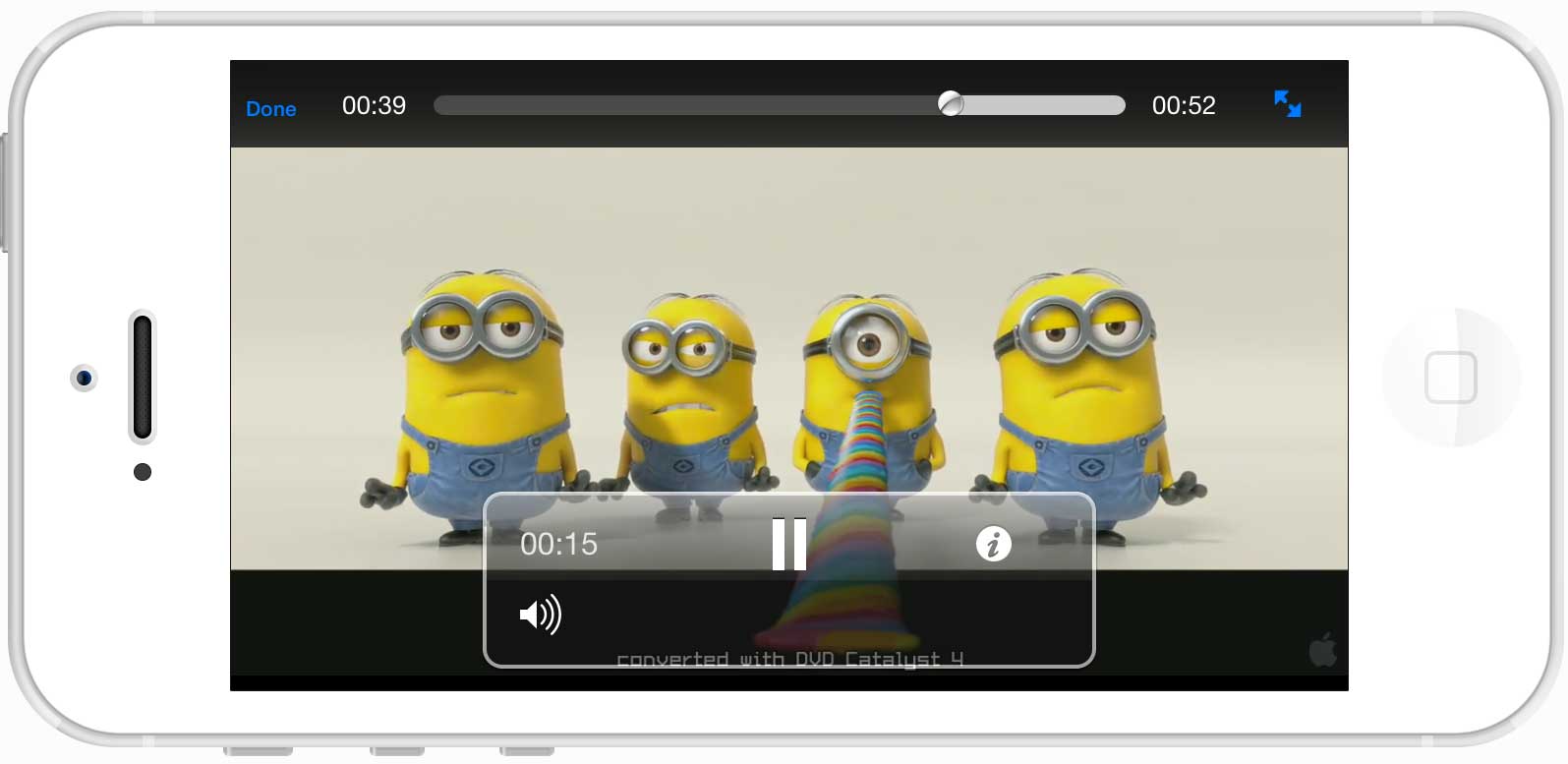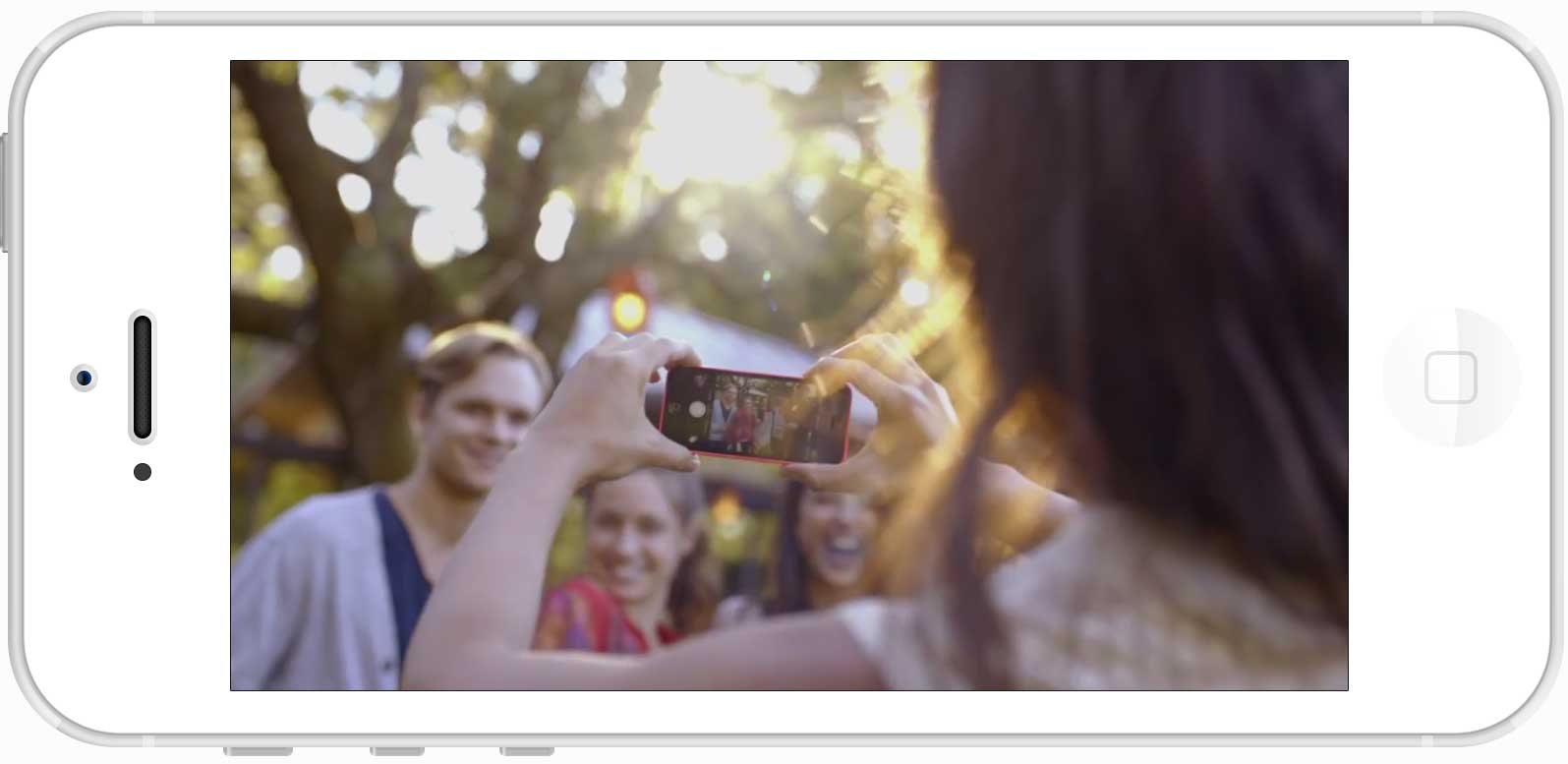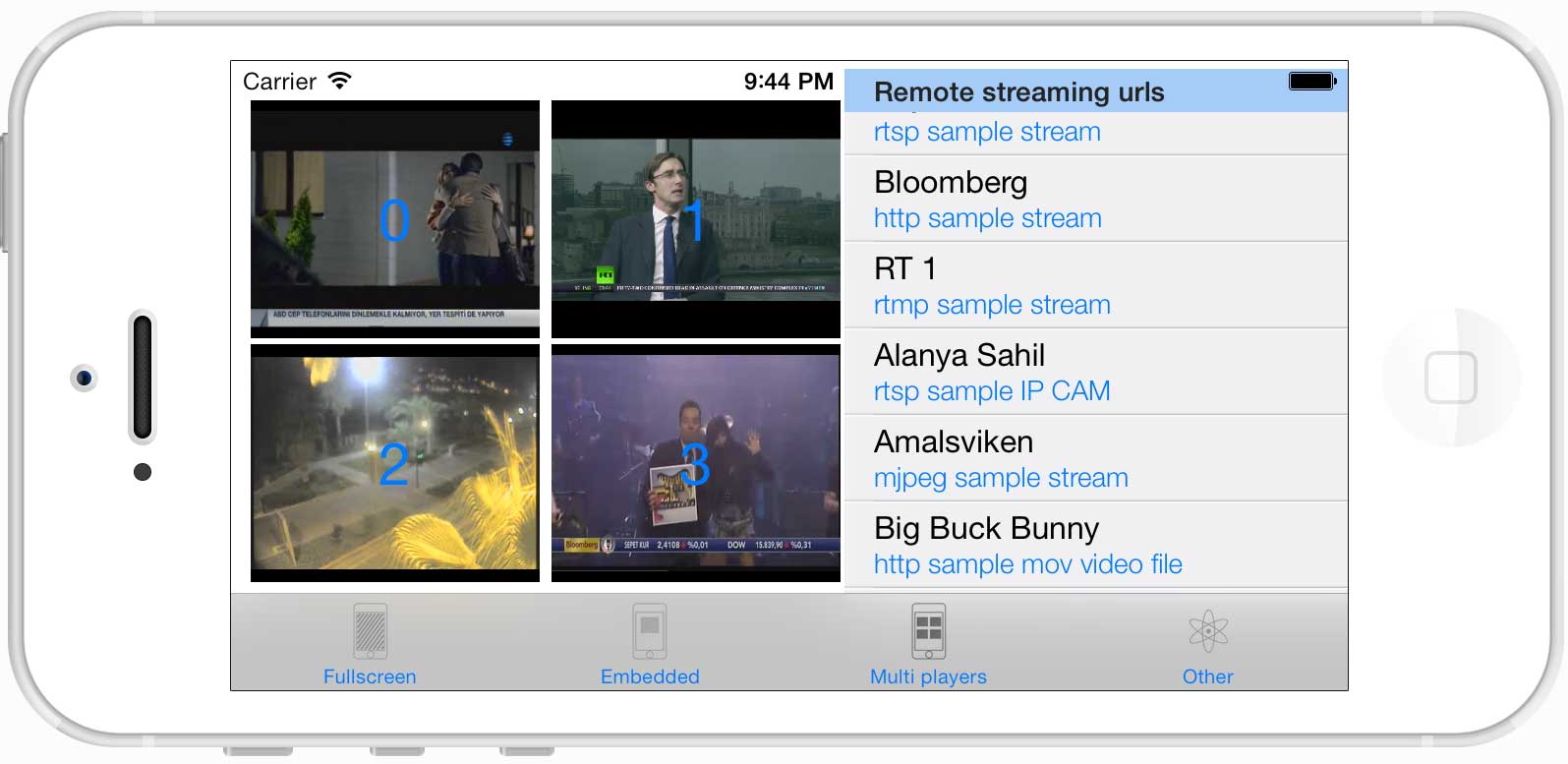 YES! Both Fullscreen and embedded modes support landscape orientation
AND MUCH MORE …
Download the FREE SAMPLE PROJECT now and see and test all feature sets with VideoKit TRIAL